Emergency Plumbing Denver – Plumbing Contractor, Water Damage Restoration
When looking for an emergency plumber, call 24/7 Plumbing Repair in Denver right away. We don't use any kind of answering service, which means you will be instantly connected to a master plumber, who will answer any questions you may have about your Denver plumbing emergency, as well as schedule a time to come to your home. We are available 24 hours a day for a reason, plumbing emergencies can not wait, and need to be taken care of right away. Call today for an immediate response.
Call 24/7 Plumbing Repair today for all your emergency plumbing needs. We have been providing the Denver area with quality, affordable emergency plumbing repair services for many years now, so you can rest assured that there is not a plumbing problem out there in which we can not fix. Our Denver 24 Hour Plumbers are waiting for your call, and can be at your Denver home in an hour or less, ready to solve your plumbing problems. Why take the chance of calling a typical plumbing contractor who will not answer the phone when you call. Call us today, no matter the time, we answer and are ready to help.
24/7 Plumbing Repair is here for you when you need us, 24 hours a day, 7 days a week, even holidays. Here are some reasons why you should call

24/7 Plumbing Repair

for all of your emergency plumbing needs.
Call 24/7 Plumbing Repair anytime, and we will be there for you. We have a very fast respond time. We are a 24 hour plumber in the Denver Metro Area.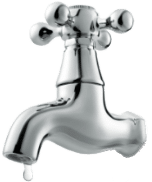 Call today at (303) 569-4750, or fill out our online request form.
Plumbing Peace of Mind Protection Program
Take the worry out of maintaining your home plumbing systems. 24/7 Plumbing Repair offers complete plumbing service programs for all your needs. We've designed a service agreement that will reduce your utility and repair costs. Call us today at (303) 569-4750 for more information.
Our Technicians have many years of combined experience
With this much experience, you can count on 24/7 Plumbing Repair to handle any plumbing issue you have the first time. No matter the plumbing problem, you can count on us to fix it. Call now for a tech at your home within the hour.
Straight Forward Pricing
There are no unpleasant surprises when the bill comes. We'll tell you up front what your job will cost, and then we'll stick to it.
Our Customers are Our Business
We base our schedule on your schedule. We'll give you a solid time frame when we will be there, so you won't waste time waiting for us. And when we're there, we'll treat your house like our house.