24/7 EMERGENCY
PLUMBING SERVICES
We have the best emergency plumbing service in Denver, and your satisfaction is guaranteed!
Emergency Plumbing in Denver – Plumbing Contractor Offering the Community 24/7 Emergency Services
Contact 24/7 Plumbing Repair today for all of your plumbing needs. We are known for having a very Fast response time in the Denver Metro area. Broken pipes? Frozen pipes? We can help. Our technicians have been fighting the Denver weather and fixing broken or frozen pipes for more than 20 years now, so you know you can count on 24/7 Plumbing Repair to get your home or office back to normal. 24/7 Plumbing Repair will come to your Denver home or office and provide you with the best plumbing service, without costing you a fortune. Our experts are known in the area for providing an honest, detail-oriented service.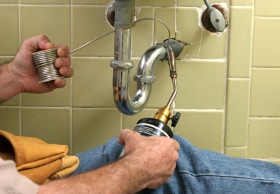 Broken, Frozen, or Leaky pipe? If so, we can have one of our emergency plumbing technicians out to your Denver home or office in an hour or less. Our emergency plumbing services are unmatched in the Denver area, and we strive to get your property back to normal. When dealing with a broken pipe, the sooner you act, the less potential damage you can be doing to your property. Our plumbers will get your pipe fixed, and find a solution for whatever water damage you may have experienced.
Call 24/7 Plumbing Repair anytime, and we will be there for you. We have a very fast respond time. We are a 24 hour plumber in the Denver Metro Area.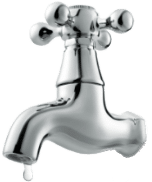 Call today at (303) 569-4750, or fill out our online request form.
You can contact 24/7 Plumbing Repair 24 hours a day, 7 days a week, even holidays, and we can have a tech at your house in no time at all. Our professionals understand that a broken or frozen pipe can mean more damage as more time passes, which is why we will be at your home as soon as possible. Hiring an experienced plumber is key when dealing with an emergency, as your emergency will not be the first emergency we have ever seen. That being said, our experts will handle your problem with care, ensuring that there will be no further problems. As always we provide you with a full guarantee on all work we perform for you.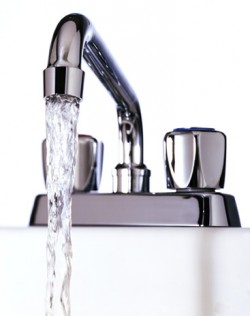 24/7 Plumbing Repair also handles all forms of water damage restoration throughout the Denver Metro area. If you have any standing water in your home, or have a leaky pipe, give us a call today. Our experts will be at your location within the hour to take care of any flood damage you may have. Water damage can be the beginning to a multitude of other problems, including mold damage and structural damage. Our water extraction procedures are the best in the area, no matter the size of job. Call us today at 303-569-4750.
Denver's Broken/Frozen Pipe Specialists
If you have a broken or frozen pipe in your Denver home, contact 24/7 Plumbing Repair immediately, and we will send a crew to your home to begin getting it fixed. When dealing with a broken or frozen pipe, its important to act fast. A broken or frozen pipe can start to spew water or sewage all over you home, causing quite the water damage issue. Our crews can prevent it from getting that bad, but only if you call right away.
Call now at (303) 569-4750, or fill out our online request form.
What our customers are saying:
---
Had a nasty plumbing problem that came up and needed someone same-day to come and fix before my rental guests were checking in. Pete was the dispatcher, he was great. Took care of everything, and did the 'environmental clean-up' afterwards. The place looked brand new by the time he was done. I am eternally grateful!

Lana on 2018-09-05
I had a pipe break in the middle of the night, and caused a mess all over my house. After trying 3 other Denver plumbers and no one answered, I called and got ahold of Mark, who was able to get to my home in about 30 minutes, and had the problem fixed in no time. Thanks Mark!

Carol on 2015-07-11
---
I called what felt like a thousand plumbers for a simple job, and I couldn't get anyone to come over. 24/7 Plumbing Repair sent someone over right away. Their number is now on my fridge. I'm not calling anyone else in the future.

Susan on 2015-10-13
---
24/7 Plumbing Repair is a lifesaver!!! My daughter hit that phase where she thought it was fun to flush random objects down the toilet. She caused quite the issue with the toilet. They had a plumber over here in no time, and caught a major problem I was having with a main line, which would have costed me thousands if not noticed!

Matthew on 2015-09-20
---
Super fast repairs. Really good response time. Will refer to others.

John on 2015-09-06
---
My restaurant had a toilet backflow right in the middle of dinner rush. Mark was able to get here in what seemed like minutes, and had the bathroom fixed before I received any complaints. They are my go-to plumbers in Denver.

Gary on 2015-08-14
Our many services include:
Bathtubs
Broken Pipes
Leaky Pipes
Pipe Alterations
Code Violation Inspection
Drain Cleaning
Hot Water Dispensers
Camera Inspections
Moving Water Lines
Dishwashers
Faucet Repair & Replacement
Frost Proof Lawn Faucets
Garbage Disposals
Icemaker Lines
Iron Filters
Lavatories
Showers
Sinks
Sump Pumps
Toilets
Valves & Shut-offs
Water Conditioners
Water Filters
Water Leaks
Water Pressure
Well Tanks
Whole House Re-piping
Sewer & Drain Cleaning
Snaking
Jetting
Remodeling
Baths & Kitchens
Basements & Additions
For Denver Water Damage Restoration Services visit
Disaster Cleanup Services