Plumber, Denver CO – Lakewood, Aurora Plumbing Contractor, Plumbing Repair
If you are looking for a quality plumber in Denver, look no further than 24/7 Plumbing Repair. We are Denver's premier plumbing contractor, with more than 15 years of experience taking care of the plumbing needs of the people of Denver. When looking for a plumber, make sure that not only are they affordable, but also experienced and certified. 24/7 Plumbing Repair has all those aspects covered, and backs that up with top-notch customer service. Call Today!
You can contact 24/7 Plumbing Repair 24 hours a day, 7 days a week, even holidays, and we can have a tech at your house in an hour or less, everytime. Our Professionals understand that a broken or frozen pipe can mean more damage as more time passes, which is why we will be at your home as soon as possible. Hiring an experienced plumber is key when dealing with an emergency, as your emergency will not be the first emergency we have ever seen. That being said, our experts will handle your problem with care, ensuring that there will be no further problems. As always we provide you with a full guarantee on all work we preform for you.
Call 24/7 Plumbing Repair anytime, and we will be there for you. We have a very fast respond time. We are a 24 hour plumber in the Denver Metro Area.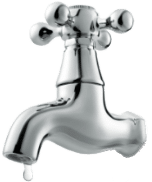 Call today at (303) 569-4750, or fill out our online request form.
When looking for an all hours plumber, 24/7 Plumbing Repair is considered the correct choice for most people in the Denver area. No only are our plumbers available 24 hours a day, we are always there to answer the phone, and help with any questions you may have about our plumbing procedures. At any time, one of our 24 hour plumbers is within an hour of your Denver home, so we are never that far away from starting your plumbing work. Call us today.
Call now at (303) 569-4750, or fill out our online request form.
We specialize in installation, maintenance and repair for all makes and models of water heaters, softeners and conditioners.
Gas: Conventional and Powervent, Electric and tankless, High Recovery and Energy Saver, Self-cleaning Systems, Extended Warranties
We offer the following services for all your plumbing needs:
Bathtubs
Broken and Leaky Pipes
Pipe Alterations
Code Violation Inspection
Drain Cleaning
Hot Water Dispensers
Camera Inspections
Moving Water Lines
Dishwashers
Faucet Repair & Replacement
Frost Proof Lawn Faucets
Garbage Disposals
Icemaker Lines
Iron Filters
Lavatories
Showers
Sinks
Sump Pumps
Toilets
Valves & Shut-offs
Water Conditioners
Water Filters
Water Leaks
Water Pressure
Well Tanks
Whole House Re-piping
Sewer & Drain Cleaning
Snaking
Jetting
Remodeling
Baths & Kitchens
Basements & Additions
We provide flat rates and 24-hour service